𝕴𝖓𝖙𝖗𝖔𝖉𝖚𝖈𝖙𝖎𝖔𝖓

☆ ☆ ☆ ☆ ☆
---
"𝔄𝔩𝔩 𝔬𝔲𝔯 𝔭𝔯𝔬𝔤𝔯𝔢𝔰𝔰, 𝔢𝔳𝔢𝔯𝔶 𝔰𝔩𝔦𝔤𝔥𝔱𝔩𝔶 𝔰𝔦𝔤𝔫𝔦𝔣𝔦𝔠𝔞𝔫𝔱 𝔞𝔠𝔥𝔦𝔢𝔳𝔢𝔪𝔢𝔫𝔱 𝔴𝔢 𝔥𝔞𝔳𝔢 𝔪𝔞𝔡𝔢 𝔦𝔫 𝔰𝔬𝔠𝔦𝔞𝔩𝔦𝔰𝔱 𝔠𝔬𝔫𝔰𝔱𝔯𝔲𝔠𝔱𝔦𝔬𝔫, 𝔥𝔞𝔰 𝔟𝔢𝔢𝔫 𝔱𝔥𝔢 𝔢𝔵𝔭𝔯𝔢𝔰𝔰𝔦𝔬𝔫 𝔞𝔫𝔡 𝔯𝔢𝔰𝔲𝔩𝔱 𝔬𝔣 𝔬𝔲𝔯 𝔡𝔬𝔪𝔢𝔰𝔱𝔦𝔠 𝔠𝔩𝔞𝔰𝔰 𝔰𝔱𝔯𝔲𝔤𝔤𝔩𝔢."
―𝔍𝔬𝔰𝔢𝔭𝔥 𝔖𝔱𝔞𝔩𝔦𝔫
Hello there, welcome to my user page.
I have been a member of this wikia since early 2017 and have maintained it with the help of others since then.
I am well known for most of the custom artwork on this wikia, as well as on Discord. Particularly the Wiki Server and the official war robots server. I can (to some extent) design and build any new robot or weapon at the same level as Pixonic 3D designers can.
BAD IDENTIFIER

☆ ☆ ☆ ☆ ☆
---

☆ ☆ ☆ ☆ ☆
---
Purchase Information
In-Game Cost
Real Value
Exp Level
596,100,000
599.99$
30
Robot Information
Class
Ability
Faction
Heavy
Dragon Cloak
SpaceTech
Base Statistics

Level

Durability

Speed
36
318,450
45
Armaments
Standard Paint Jobs
Hardpoints
2× Heavy
Default Weapons
2× Spec Ops Redeemer
Module Slots
Legendary Paint Jobs
Active
Yes
Passive
3
Other
Legendary Pilots
Tier
IV
F0XTRAUT
Wiki Class
Heavy
Periodic Stealth Activator
Automatically activates Stealth at set intervals for a set duration. Effect cannot be stacked.
T1
T2
T3
T4
Cost
1000
1500
2000
2500
Characteristics

3/min

4/min

5/min

6/min

2.5s

3s

3.5s

4s
Properties
Temporary
Affects the robot
Speed Loader Microchip
Increases weapon rate of fire and projectile speed. Can be stacked.
T1
T2
T3
T4
Cost
1000
1500
2000
2500
Characteristics

+10%

+15%

+20%

+25%

+5%

+7.5%

+10%

+12.5%
Properties
Permanent
Affects the robot
Invader Suppression Modulator
Improves Invader's suppression capabilities, by increasing Suppression, AOE and Duration.
T1
T2
T3
T4
Cost
1500
2000
2500
3000
Characteristics
150px

+15%

+20%

+25%

+30%

+25m

+50m

+75m

+100m

+1.5s

+2s

+2.5s

+3s
Properties
Permanent
Affects the robot
Pantheon Modulator
Increases Damage of Built-In Weapons
T1
T2
T3
T4
Cost
1500
2000
2500
3000
Characteristics
150px

+10%

+15%

+20%

+25%

+15%

+20%

+25%

+30%

+10%

+15%

+20%

+25%
Properties
Permanent
Affects the robot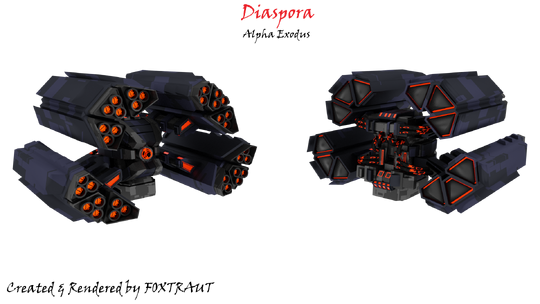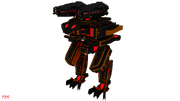 ☆ ☆ ☆ ☆ ☆
---
Hangar
Robot

Weapon

Pilot

Paint

Techno Scorpion
Dragon Breath Flamethrower
Ash Skarsgard Lvl 50
Dragon Breath Flamethrower
Dragon Breath Flamethrower
Deathwing Ao Jun
Blitz's Break-In Shotgun
Yang Lee Lvl 50
Blitz's Break-In Shotgun
Scarab Leech
Crimson Transform Laser
Isabella Porter Lvl 50
Crimson Transform Laser
Crimson Transform Laser
Crimson Transform Laser

Ivory Ravanna

Hades' Retribution Cannon
Lillian Statera Lvl 40
Hades' Retribution Cannon
Hades' Retribution Cannon
Giftbringer Fenrir
Dragon Strike Missile Launcher
Bernadette Wolff Lvl 30
Dragon Strike Missile Launcher
Dragon Strike Missile Launcher
Robot

Weapon

Module

Pilot

Communist Ao Ming
Communist Rupture
Plated Armor Kit
Joseph Stalin
Communist Tsar
Antimatter Reactor
Communist Tsar
Antimatter Reactor
Communist Rupture
Antimatter Reactor
Ao Ming
Dragon Cyclone
Plated Armor Kit
Ko Yong-hu
Dragon Cataclysm
Antimatter Reactor
Dragon Cataclysm
Antimatter Reactor
Dragon Cyclone
Quantum Sensor
Blitzkrieg Minos
Blitzkrieg Squall
Self-Fix Unit
Adolf Hitler
Blitzkrieg Squall
Antimatter Reactor
Blitzkrieg Squall
Antimatter Reactor
Titan Accelerator
Royal Arthur
Royal Retaliator
Self-Fix Unit
Winston Churchill
Royal Vengeance
Plated Armor Kit
Royal Retaliator
Antimatter Reactor
Titan Accelerator
Capitalist Nodens
Capitalist Cuirassier
Plated Armor Kit
John Kennedy
Capitalist Cuirassier
Plated Armor Kit
Capitalist Cuirassier
Antimatter Reactor
Capitalist Cuirassier
Antimatter Reactor