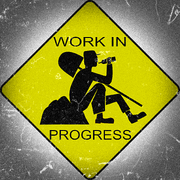 Introduction
Ever since the game started, there have been many prototype weapons and robots that were tested by Pixonic, some of which never even made it to the Test Server. This page contains information on the known cancelled robots, weapons and other game features. The little information on this page cannot be found on Pixonic's website.
Note: Please click 'Open' on the top right-hand side of each section to read it.

EDITORS' NOTES: Due to this page's unintentionally inadequate formatting we suggest you check to make sure the other pages don't overlap, if so please correct them.
When not editing in visual mode notice that the SPACES BETWEEN THE SECTIONS ARE THERE FOR TO PREVENT THE SECTIONS FROM OVERLAPPING AND MAKING THE PAGE LOOK EVEN MESSIER.
Also, if you are interested in the topic yet you cannot find the information then go to YouTube (if on a tablet use the one on your default browser as it is easier to find) then search for the older videos.
Finally, when editing this page PLEASE TAKE CARE WITH YOUR SPELLING AND GRAMMAR to prevent the situation from worsening. Thank You.
Robots
Sentry (other name: Sentinel)
Unknown Japanese Faction Robot (possible Hellburner prototype)
Weapons
Possible Trident prototype
Wave
Pulse
Prototypes L1, L2 and L3
Bubble gun prototype
Heavy Homing Missile (possible Chimera or Thermite) prototype
Possible Tempest Prototype
Possible Molot T prototype
Kang Dae Prototype
Game Modes and Other Features
Middle Beacon Energy Shield
Trivia and Other Information
Maximilien de Robespierre was a French lawyer and politician who was executed during the French Revolution by the Guillotine
Pixonic often scraps designs which leave many robots and weapons which were never released. This leaves us to believe that there are several other cancelled prototypes that are unheard of so far.
Pixonic sometimes releases robots inspired by other cancelled prototypes, such as the release of the Raijin after the scrapping of the Bastion
This wiki page has the longest name.