THIS IS A COMMUNITY PAGE


IT IS OPEN TO EDITS FROM ANYONE
Lua Script Error Detected
See also: Game Mode
Description
Arena is a type of gamemode which has mechanics similar to Free-For-All. 6 players compete using the same hanger presents on random maps, until there is only one player left. The winners are awarded varying amounts of Gold, while the players who did not get first, second or third place get a small amount of power cells.
In this gamemode, you have to pay a fee of 100 gold to enter. Which is then attributed to the final prize at the end of the match. If you choose to leave a match while it is going, you will not get your gold back. Instead, you will lose 100 gold at the end of the match. So once you start playing a match, you have to finish it.
This gamemode is time limited, and will disappear after 3 days. This is also a good opportunity to earn Gold.
Tactics
Because everyone is using the same hanger presents, your success solely depends on how skillful you are with the robots and weapons you are given. So obviously, players who have been using certain robots or weapons for an extensive amount of time will have a bit of an advantage over some of the newer players in a match. Thus, the more experienced you are, the higher chance of success. However, this is not the whole story.
An intrinsic and independent "league system" might exist in this mode, since the more battles you win, the stronger opponents you get paired with. You are warned that you may lose all your gold if you keep playing after a few losses, since your opponents can only get stronger. While playing this game mode, please be aware to avoid thinking in a casino fashion, never believe that you can earn your gold back after losing some! It is strongly advised to stop playing the first time you get a lose or two consecutive losses, doing so early can maximise your gains.
This feature might be intended by Pixonic developers, to limit the amount of gold you can earn and increase fairness. On the down side, it can easily trick you into overestimating your skills, so it is vital to stop at the correct time. Save your gold stash and good mood!
Exclusive Maps
Mars un Colloseum is a new map available only in Skirmish and Arena. This is the smallest map in War Robots, with each spawn point only 650 - 700 meters away, with 3 teammates on both sides. There are no beacons in this mode, with a tower that displays "Welcome to deathmatch" on the centre, which proves that this mode is available to TDM only.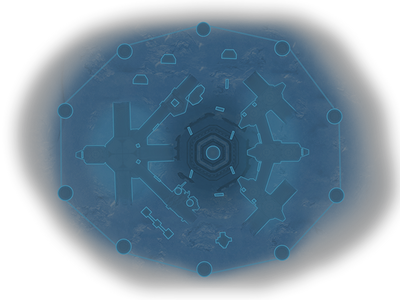 Special maps such as Flooded Canyon and Shenzhen Lava may also appear, adding difficulty and diversity.