World of Warcraft: Dragonflight - The Loop
Play Sound
THIS IS A COMMUNITY PAGE


IT IS OPEN TO EDITS FROM ANYONE
Lua Script Error Detected
Main article: Maps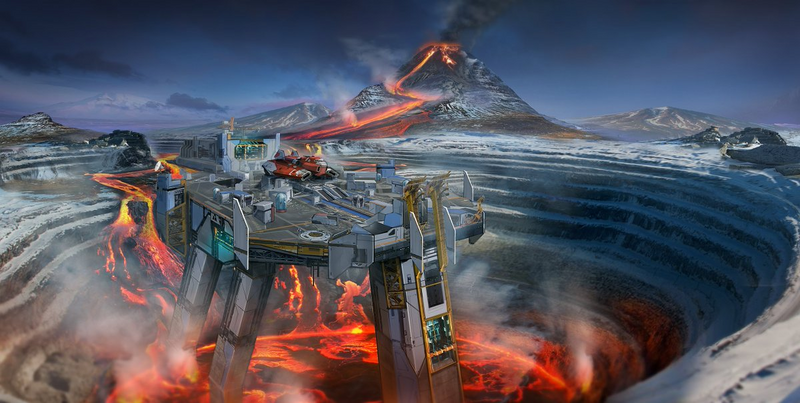 Introduction
Abyss is a medium sized map, which feature a symmetrical beacon layout and teleporters.
Description
A powerful mining complex located over a gaping volcanic pipe. It belonged to the Defense and Security Conglomerate for decades, supplying natural diamonds to its Martian colonies. Now, other factions see an opportunity to send in mercenary squads and take over. With an artificially caused volcano eruption looming over the battlefield, Commanders are in for a fiery battle.
General Tactics
Teleports will instantly relocate you to another part of the map, allowing for aggressive beacon recapture and unexpected flanking maneuvers
Beware of lava flows! They are very dangerous. If you are piloting a flying or jumping robot however, this is your chance to get the advantage over your walking opponents.
Snipers will usually take hold of the higher grounds near the deployment areas of both teams, while brawlers will clash near the central building.
Layout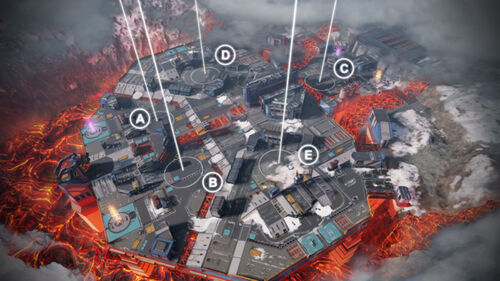 Update History
| Version | Changes |
| --- | --- |
| 7.0.0 | New map: Abyss. |
Trivia
This map was made with the War Robots Community
This is the first map to feature Teleporters, though sometimes these Teleporters may appear in another map during Skirmish.
This is the 4th map to feature environmental hazards, with Factory having various acid pools, as well as Castle and Carrier having water (which will kill the player upon contact).